Roll over or click image to zoom in
Washable & Reusable Inner Face Cover Frame
customers are viewing this product
😷SAVE YOURSELF FROM BREATHING DIFFICULTIES! 😷
As the summer is coming, wearing a face cover can be hot making breathing more difficult. So how to wear them more comfortably in hot weather?

We got the solution for you! Our Washable and Reusable Inner Face Cover Frame definitely is the one that you've been looking for, it is washable and reusable so you have nothing to worry about using it again.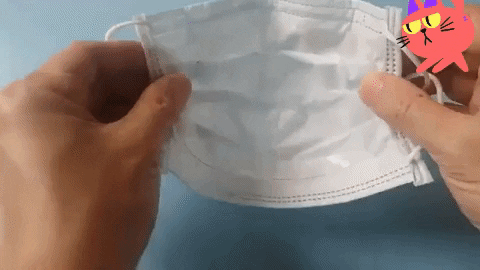 Our face cover bracket can help a lot with improving your breathing by creating more space because the bracket can hold up the face cover. You will feel cool and easy to breathe even though with a face cover on.
In addition, the support frame can also reduce the friction frequency between face cover and face to protect the cover lining from getting stained.
The Washable and Reusable Inner Face Cover Frame can still keep you safe while keeping you comfortable. Your health will not be compromised while using our product!
What are you waiting for? Have a look at our Washable and Reusable Inner Face Cover Frame and experience comfort while staying safe.
Features:
More space for breathing:

 

As your face cover is pushed a little bit outwards you can now have more room for breathing. No need to catch your breath again even if you are breathing fast.
Safe to use:

 

Made from high-quality food-grade silicone that is perfectly safe to use. Worry no more about the material used in this product as it is 100

% 

guaranteed safe.
Washable and reusable:

 

Save a lot of money just by washing and reusing the inner face cover. Its quality won't deteriorate after a couple of washing. 
Frequently Asked Questions:
Question: Does it fit?
Answer: Yes it fits. On me, it sits at the bottom of my chin, not underneath, and about halfway down my nose. Works great and has no problem talking.
Question: Is it useful?
Answer: My husband loves them because they keep the fabric of his face cover about 1/4" directly off his mouth which makes it easier to breathe and speak with a face cover on. He did have me baste them in place so it stays on the face cover in the place he wanted it. We are always putting a face cover on and taking them off as we go from store to car to another store and this works best to have the support always inside of the fabric face cover.
Notes: Let the face cover hold the bracket first before putting it on. Then adjust the position of the bracket to make it fit the face perfectly. You can also try to use double-faced adhesive tape or needle & thread to fasten the bracket onto the face cover.
Notes: Using double-sided tape or thread to fasten the silicone frame onto the face cover can make it work better.
Specifications:
Material: Silicone Rubber
Color: Clear

Size: 10*8.5cm/3.94*3.35in

Weight: 0.44oz / 12g
Dealzninja customer services:
Note
If you have any queries please let us now.
Have question? Ask an Beauty Expert