Roll over or click image to zoom in
Washable & Reusable Inner Face Cover Frame
customers are viewing this product
No shorter of breath or lipstick smudges!
Inner Face Cover Frame 

maximizes airflow for smooth breaths

by holding up

mask fabric to create more breathing room,

avoiding the collapse of the mask & when inhaling.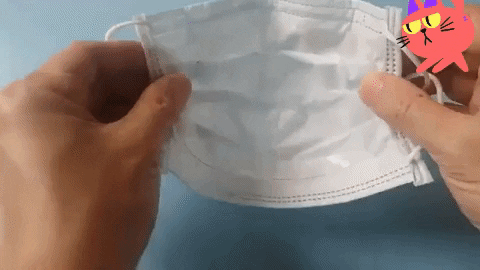 By creating a comfortable distance between your face and the inner of the mask, our

Reusable Inner Face Cover frame

reduces the transfer of

makeup

 and saliva to the lining

. It also stops glasses from fogging up.

The patented face contouring 3D design is anti-sliding, soft, and pliable. Easy to use, washable & reusable. 

FEATURES:
3D FRAME:

 

Create a comfortable distance between face and mask lining with a 3D structure.



HOLLOW FRAME:

 

Allow 

smooth airflow

 

and avoid masks from sticking on the face when inhaling.

TRANSFER PROOF:

 

Save makeup from being ruined by mask in close contact.

ANTI-FOGGING:

 

Reduce glasses from

 

fogging

 

up when breathing.
100% SAFE: Made of food-grade silicone material. Nontoxic and completely odorless.

WASHABLE & REUSABLE:

 

Washable

 

with water and soap for unlimited reuse.

LIGHTWEIGHT:

 

Comfortable and

 

lightweight to wear.
VERSATILE: Easily work with and attach on

 

different masks with inner clips.


WIDE USAGE: Ideal for people in the service industry, nurses, teachers, people with asthma, or just anyone having a hard time breathing smoothly with surgical masks.


SPECIFICATIONS:
Material: 

Food grade silicone

Size: 




PACKAGE INCLUDES:
Reusable Inner Face Cover Frame (1pc / 3pcs / 5pcs/10pcs/50pcs)
Frequently Asked Questions:
Question: Does it fit?
Answer: Yes it fits. On me, it sits at the bottom of my chin, not underneath, and about halfway down my nose. Works great and has no problem talking.
Question: Is it useful?
Answer: My husband loves them because they keep the fabric of his face cover about 1/4" directly off his mouth which makes it easier to breathe and speak with a face cover on. He did have me baste them in place so it stays on the face cover in the place he wanted it. We are always putting a face cover on and taking them off as we go from store to car to another store and this works best to have the support always inside of the fabric face cover.
Notes: Let the face cover hold the bracket first before putting it on. Then adjust the position of the bracket to make it fit the face perfectly. You can also try to use double-faced adhesive tape or needle & thread to fasten the bracket onto the face cover.
Notes: Using double-sided tape or thread to fasten the silicone frame onto the face cover can make it work better.
Dealzninja customer services:
Note
If you have any queries please let us now.
Have question? Ask an Beauty Expert